2023 Honda Civic and CR-V Earn Top Safety Pick Awards for Exceptional Safety Features
Published: 04-28-2023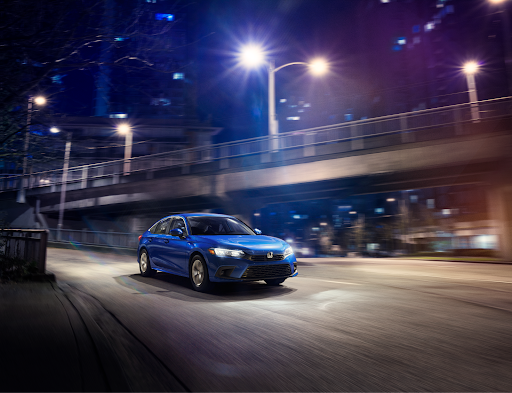 Honda engineers manufacture award-winning sedans, midsize cars, and SUVs on an annual basis and the 2023 models of both the Honda Civic and Honda CR-V are no exceptions. Both the Civic and CR-V have earned awards for their outstanding safety features and technologies -- The Civic was named an IIHS Top Safety Pick* , while the CR-V was named a Top Safety Pick+** .
The Civic is a sharp, sporty sedan that offers exceptional performance and handling combined with fuel-efficient gas mileage. Civics also provide a safe and durable space that scored well on all crash tests. Honda drivers can cover long distances throughout Montana without making multiple stops to the gas station, plus there's enough space for the whole family to get out of town for the weekend.
What makes Hondas such safe vehicles isn't their ability to withstand a collision, but rather their ability to avoid potential accidents on the road. A plethora of steering control and speed mitigation systems help drivers steer clear of danger before they even notice other vehicles. New technologies include vehicle-to-vehicle crash prevention, vehicle-to-pedestrian systems, and sensors that are specifically designed for night and daytime driving.
The popular Honda CR-V combines the same modern features in a spacious midsize SUV. Lane departure warnings and prevention technologies provide additional safety and awareness while driving Montana highways. The CR-V also comes with the option for additional blind spot detection.
Another crossover SUV, the Honda HR-V, gives drivers the option of a more compact vehicle that still delivers exceptional safety features and rugged handling. HR-V models are a slightly smaller and more affordable option than the versatile CR-V.
Our Honda team is always happy to help drivers get behind the wheel of their favorite car. Learn more about new and available safety features by visiting your local Montana Honda Dealers today.
*https://www.iihs.org/ratings/vehicle/honda/civic-4-door-sedan/2023
**https://www.iihs.org/ratings/vehicle/honda/cr-v-4-door-suv/2023