Why You Should Always Get Honda Parts at Your Local Honda Dealer
Published: 09-13-2023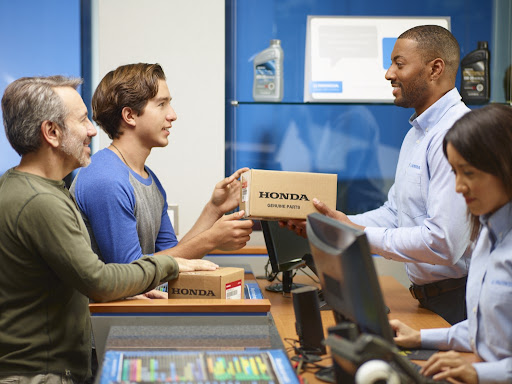 The long summer heat can expedite wear and tear on your Honda, while Montana's fall and winter weather can create unfavorable driving conditions. It's important to provide your Honda with seasonal service and OEM parts from your local Montana Honda Dealers.
There's no replacing the reliability and dependability that comes from ordering OEM replacement parts for your Honda sedan, SUV, or Hybrid. When you visit your local Montana Honda Dealer, you can rest assured that we're using OEM parts that have been designed specifically for your model vehicle.
Reliable Honda Service
Not only do we offer high-quality OEM parts, but we also provide detailed service and a personalized experience at our Honda Service Center.
When it comes to choosing parts for your Honda, it's important to avoid second-hand options that might not be a perfect fit and lead to further issues. Choosing OEM parts also has available warranties, giving you further peace of mind and protection in case of any potential complications. Further benefits to OEM parts include:
Specifically designed parts and sizing for each model
Award-winning Honda engineering
Simplified shopping experience without the chance of second-hand scams
At Montana Honda Dealers, our technicians are certified and trained to work specifically on Honda vehicles, guaranteeing that your car is in good hands. We also have access to the latest tools and technology, allowing us to diagnose and fix any auto problems quickly and efficiently.
In addition to providing high-quality parts and service, we provide a personalized experience for every customer. Our team is dedicated to delivering excellent customer service, answering any questions you may have, and making sure that you feel comfortable with the repairs or maintenance being done on your vehicle.
Visit Your Local Montana Honda Dealers
By choosing to visit your local Montana Honda Dealership, you can trust that you are getting the best possible service and authentic OEM parts for your vehicle. So, why settle for second-hand parts or subpar technicians? Our team is ready to assist and provide you with the highest level of customer service. Visit Montana Honda Dealers today for all of your Honda OEM parts and maintenance needs.