Best Honda Cars for Long-Haul Road Trips
Published: 06-05-2023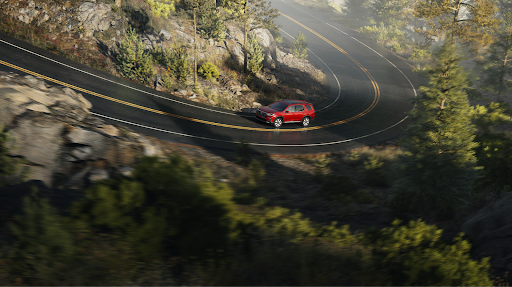 When it comes to taking long-haul road trips, the most important aspect is your car -- it's a time when comfort, reliability, and fuel efficiency are at the forefront of your mind. Honda offers several models that are great options for long trips, all of which will give drivers and passengers a comfortable and enjoyable experience during long journeys.
Honda Accord
The Honda Accord is a midsize sedan that balances comfort, performance, and fuel efficiency. With a spacious cabin, supportive seats, and a smooth ride, the Accord ensures a comfortable trip for both the driver and passengers. Its efficient engine options, including the hybrid, offer excellent fuel economy, reducing the number of fuel stops during long trips. The Accord also offers advanced safety features and up-to-date infotainment systems, keeping everyone connected and safe throughout the journey.
Honda CR-V
For those seeking a more spacious option, the Honda CR-V is a great choice. The compact SUV provides plenty of cargo space and comfortable seating, making it ideal for long journeys. The CR-V's fuel-efficient engine options and available all-wheel drive ensure reliable performance no matter the road or terrain. With Honda's standard advanced technology and driver-assistance features, like adaptive cruise control and lane-keeping assist, the CR-V provides safety, comfort, and convenience during long trips.
Honda Odyssey
When it comes to traveling with the whole family, the Honda Odyssey minivan is a perfect choice for long-haul road trips. The Odyssey offers enough room for passengers, luggage, and travel essentials, plus space to stretch out. Luxury comfort features like tri-zone climate control, available leather seating, and intuitive entertainment systems keep everyone content during a long journey. The Odyssey's performance, handling, and safety features make it a top choice for families headed out on extended road trips.
Honda Pilot
For those who prefer an SUV with three-row seating and greater towing capacity, the Honda Pilot is the best option for long-haul road trips. The Pilot combines spaciousness, comfort, and versatility, offering room for both passengers and cargo. Its comfortable ride, well-insulated cabin, and advanced technology features contribute to an enjoyable and stress-free journey. The Pilot's strong and efficient engine options, available all-wheel drive, and advanced safety features make it a reliable and capable choice for long-distance travel.
Visit Montana Honda Dealers Today
Honda offers a range of reliable and comfortable models that are well-suited for long-haul road trips. Whether you choose the comfortable and fuel-efficient Accord, the versatile and spacious CR-V, the family-friendly Odyssey, or the capable and accommodating Pilot, you can expect a vehicle that provides a smooth and enjoyable experience during your extended journeys. With Honda's reputation for reliability, safety, and fuel efficiency, you can embark on your next long road trip with confidence and peace of mind.