Kelley Blue Book Names Honda as the 2017 Best Value Brand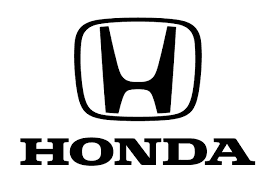 Kelley Blue Book has recently announced Honda as the winner of their Best Value Brand Award for 2017.* The honor recognizes Honda's commitment to crafting reliable, versatile, and well-equipped models year after year. And for Montana drivers looking for a new pickup, a new crossover, or a new subcompact, whatever your driving needs, there is a model that is right for you.
Honda Model Lineup
Kelley Blue Book writes that, " just about every vehicle Honda makes is among the best-selling, best-reviewed vehicles in its segment." With each model offering different characteristics for different drivers, there is one that is right for just about everyone and every driving situation. And they all are reasonably priced with great fuel economy and a long list of features and equipment inside that you'd be hard-pressed to find on competitive brands' models.
Honda Accord – This tried-and-true sedan has seating for five and plenty of amenities to bolster comfort, convenience, and luxury. Also available in a hybrid version.
Honda Civic – A compact with a pedigree of excellence, the Civic comes in a sedan, coupe, and hatchback version and never disappoints.
Honda CR-V – A compact crossover SUV provides all the power and efficiency you'll need on the road, including available AWD, with plenty of interior space and technology inside.
Honda Fit – This subcompact is a mighty companion on the road, prepped for anything with a versatile interior thanks to a split folding rear seat.
Honda HR-V – Smaller than the CR-V, the HR-V maneuvers through tight spaces with ease while still offering power and utility on the road with available AWD.
Honda Odyssey – This minivan has it all, from rear-seat entertainment to dual-zone automatic climate control to amazing safety features for everyone in the family.
Honda Pilot – This SUV is no-holds-barred when it comes to features and equipment offered and performance on the road. It has style mixed with luxury, plus a versatile utility.
Honda Ridgeline – The Ridgeline redefines the pick up in the modern era with hauling and payload capabilities that don't outshine comfort, technology, and safety that is usually reserved for SUVs.
Residual Value
Not only are Honda models reliable, versatile, and well-equipped at a great price, but Honda is also repeatedly recognized for making cars that have phenomenal residual value. And that's great for all drivers—whether you're leasing and determining your monthly payments, or buying outright.
Find Out More
Learn more about all of the 2017 Honda models by visiting your nearest Montana Honda Dealers location. Contact us for current offers and financing options, and take your favorite models for a test drive today.