2018 Honda Clarity Plug-In Hybrid Performance Features
Electric Motor
The Clarity Plug-In Hybrid can operate solely on electrical power with an AC Permanent-Magnet Synchronous Electric Motor that uses a 17kWh lithium-ion battery. On its own, it will achieve up to 181horsepower and 232 lb-ft of torque, for a powerful performance on the road whether you're merging onto the highway or taking off from a red light. And with a long and efficient battery life, you may travel your entire commute without using a drop of fuel.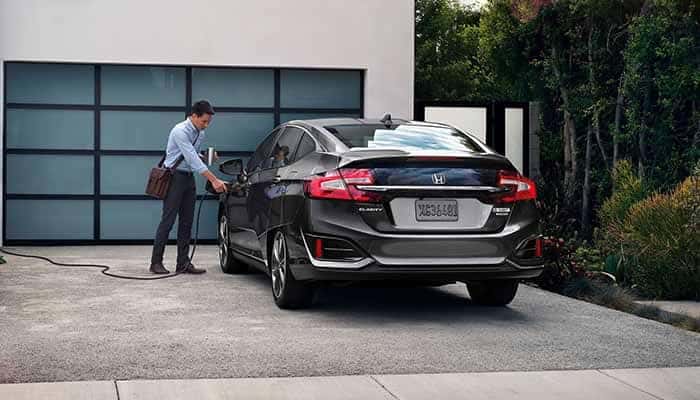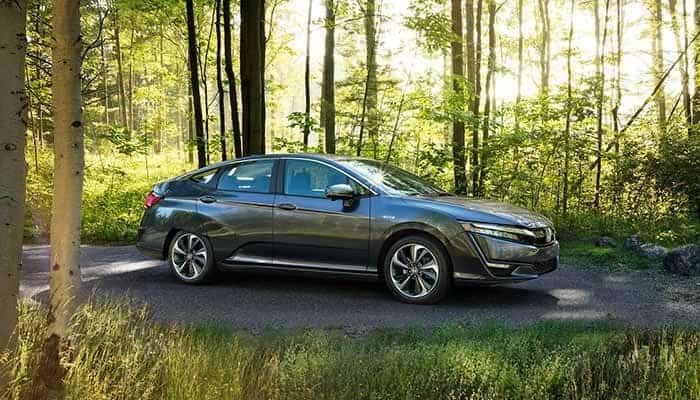 Engine
The Clarity Plug-In Hybrid stands apart from other electric vehicles by employing a hybrid engine as a backup when the battery runs low. Drivers can go long beyond the EV range limits of the battery and still achieve incredible fuel economy with the efficiency of a hybrid. This innovative motor-engine combination is not only efficient; it's also powerful with a total system horsepower of 212.
Transmission
Working in tandem with the motor and engine is an Electronic Continuously Variable Transmission (E-CVT). The E-CVT expertly transfers the power generated under the hood and delivers it to the wheels, making for an efficient overall powertrain. And with Sport Mode and Deceleration Paddle Shifters, driving the Clarity is engaging and fun!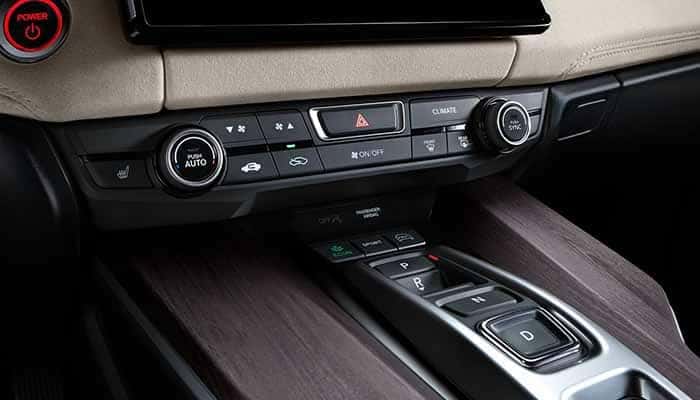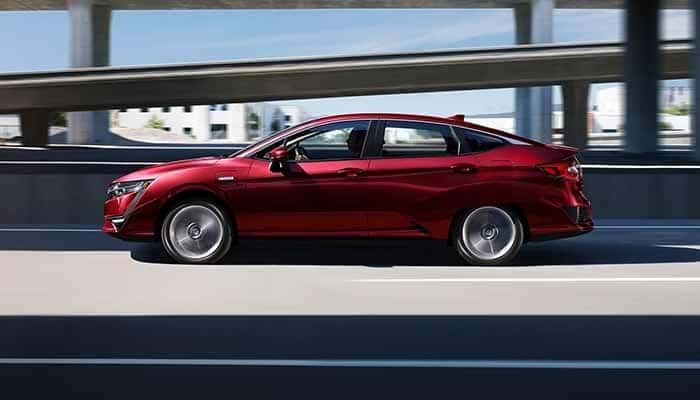 Fuel Efficiency
The Honda Clarity can operate on electric power alone for a Maximum EV Mode Driving Range Rating of 47 miles**. That may well cover your entire daily commute! But when you need to drive beyond that range, the hybrid engine is designed to take over and achieves a Combined Gas-Electric Range Rating of 340 miles**.
Gasoline-Electric Miles Per Gallon Equivalent (MPGe, Combined) – 110 miles**
Gasoline-Only MPG – 44 city** / 40 highway** / 42 combined mpg**
Refuel Recharge
When it's time to recharge the battery of the Clarity, there are two convenient ways to go about it.
The first method is the fastest and most cost-effective option. Simply plug the Clarity into a 240-volt charger for 2.5 hours. For the times when a 240-volt outlet is not available, the Clarity can also charge through a standard 120-volt wall power outlet. This method will take 12 hours to recharge the battery fully.
When you need to recharge while traveling, you'll find over 36,000 EV charging stations across the United States. With the HondaLink App, it's easy to locate these charging stations no matter where you are.
To refuel the engine, fill up the gas tank in the traditional way at any standard gas station.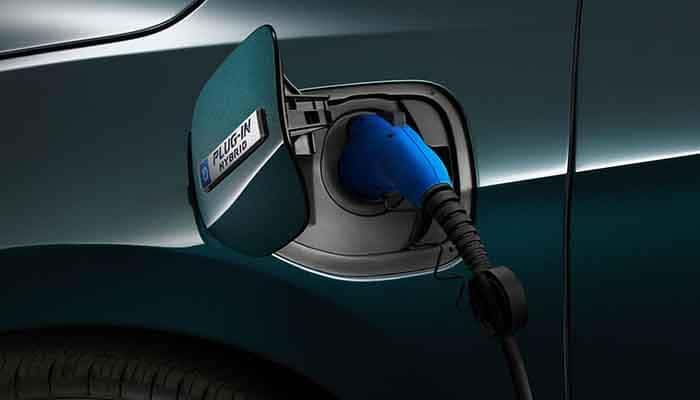 Active Safety Features
Safety meets performance with active safety features that ensure the Clarity is performing at its highest level, despite road conditions or weather.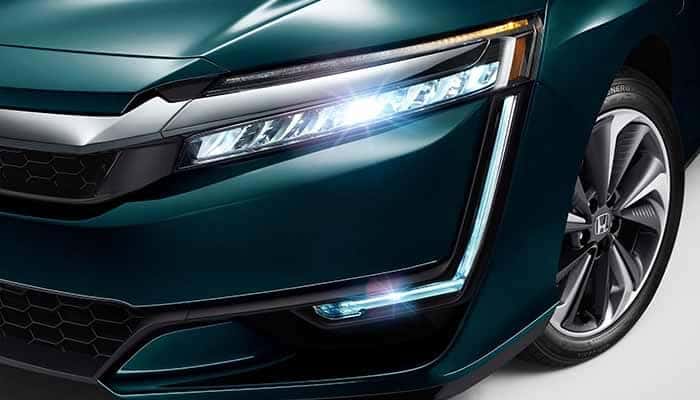 Vehicle Stability Assist with Traction Control – Designed to offer stability to the Clarity during cornering while correcting over-steering or under-steering. And with added traction control, it minimizes skidding, even on loose or slippery road surfaces.
Anti-Lock Braking System – Prevents the brakes from locking up, which can cause skidding.
Electronic Brake Distribution – Varied amounts of pressure are applied to each wheel automatically, based on factors such as speed and road conditions, to ensure the best performance.
Brake Assist – Brings the Clarity to a complete stop more quickly and safely in an emergency braking situation.
Tire Pressure Monitoring System – Lets you easily monitor the tire pressure in each wheel and add more pressure as needed to keep the Clarity in top shape.
LED Daytime Running Lights – Ensures that the Clarity is clearly visible to other drivers on the road, regardless of weather conditions.
**110 combined miles per gallon of gasoline-equivalent (MPGe) electric rating; 44 city/40 highway/42 combined MPG gasoline only rating. 47-mile maximum EV mode driving range rating. 340-mile combined gas-electric driving range rating. Ratings determined by EPA. Use for comparison purposes only. Your MPGe/MPG and driving range will vary depending on driving conditions, how you drive and maintain your vehicle, battery-pack age/condition and other factors.