Honda Debuts New Models at the 2017 Chicago Auto Show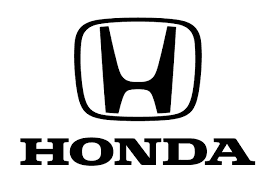 Each year, drivers everywhere look forward to the Chicago Auto Show, the longest-running automobile expo in North America! As far as drivers in Montana are concerned, two of this year's most exciting debuts were the 2018 Honda Odyssey and the 2017 Project 2&4. The Honda Odyssey has been on the market for years and years, and next year, it's coming back with more power and more features than ever before. By contrast, the Project 2&4 had never been seen before this year, but we can't say that we're surprised by what it can do. Honda's engineers have always been willing to push the limits of innovation, and the Project 2&4 simply proves that they're not slowing down anytime soon.
What Can Drivers Expect from Honda?
Drivers who are familiar with the 2017 Honda Odyssey will find many similarities between this year's model and the 2018 version, but that doesn't mean there aren't significant changes! In the first place, the 2017 Odyssey is only available with a 6-speed automatic transmission, while next year's version comes standard with a 9-speed automatic transmission. A 10-speed automatic transmission will also be made available for drivers who want to enjoy an even smoother touring experience on the road. The 2018 Odyssey also receives a major boost to its horsepower, jumping from 248 hp in 2017 to 280 hp in 2018! These improvements arrive alongside the addition of new standard and optional features. 2017 features like an in-car vacuum and tri-zone climate control will reappear alongside new amenities like a built-in WiFi hot spot!
We've never seen anything quite like the 2017 Honda Project 2&4. This unique motor vehicle offers 212-hp and 87 lb-ft of torque, and despite its small size, it's designed to operate on public roads! 212 hp may not seem like much power, but when one considers that the Project 2&4 is about as light as the average motorcycle, it's obvious that you'll have more than enough energy to whip around corners and achieve breakneck speeds on straightaway stretches. The 2&4 won't be available for a while, but nevertheless, it's an impressive example of what the engineers at Honda can do.
Special Offers for Montana Drivers
Honda's decision to debut the 2017 Honda Project 2&4 and the 2018 Honda Odyssey at the 2017 Chicago Auto Show has us excited for things to come! Montana drivers who feel similarly are encouraged to check out our leasing offers and visit a Montana Honda Dealer near you to take the 2017 Honda Odyssey and other currently available models for a test drive!