The 2019 Honda Insight Performance
Engine, Motor, and Power
The Insight achieves a powerful and impressive performance. Its hybrid system is comprised of an AC Synchronous Permanent-Magnet Electric Motor powered by a lithium ion battery along with a gas-powered 1.5L in-line 4-cylinder engine. Considered on its own, the engine produces 107 horsepower while the electric motor produces 129 horsepower. Altogether, the Insight has a total system horsepower of 151. It will accelerate quickly and athletically, easing trickier driving situations such as merging or passing on the highway.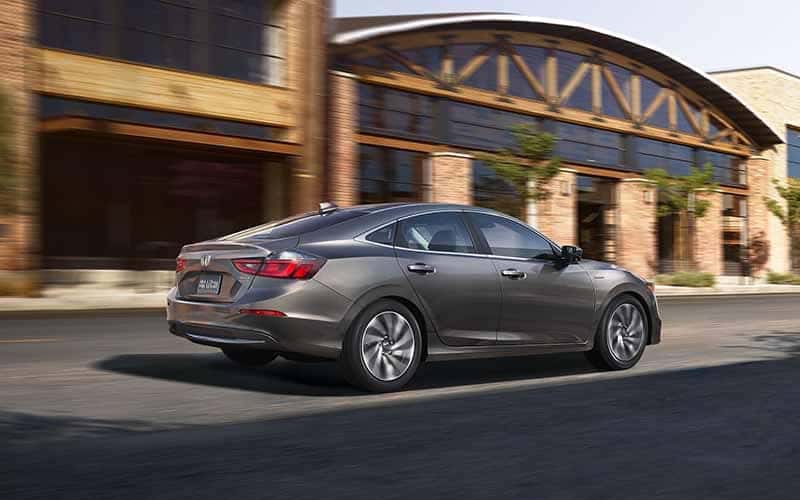 Fuel Economy
One of the most compelling reasons to choose a hybrid vehicle is to reap the benefits of excellent fuel economy. It's not just a better option for the environment, it also saves time and money with fewer visits to the gas station and longer stretches between fill ups. The hybrid system works in tandem with an electric continuously variable transmission, or e-CVT, and delivers the power generated under the hood to the front wheels. For the entry-level LX and mid-level EX trim, the EPA estimated fuel economy is 55 city / 49 highway / 52 combined mpg.* For drivers who choose the top-of-the-line Touring trim, you'll get 51 city / 45 highway / 48 combined mpg.*
3-Mode Driving System
The Insight features a 3-mode driving system that makes your experience more engaging and fun. The Econ mode offers a comfortable and efficient ride, great for everyday driving or when you want a quiet cabin, insulated from road and engine noise. The Sport mode transforms the Insight into a sportier car with a different feel at the pedals and accentuated engine growls when you accelerate. Finally, switch to the EV mode to have the Insight operate solely on electric power.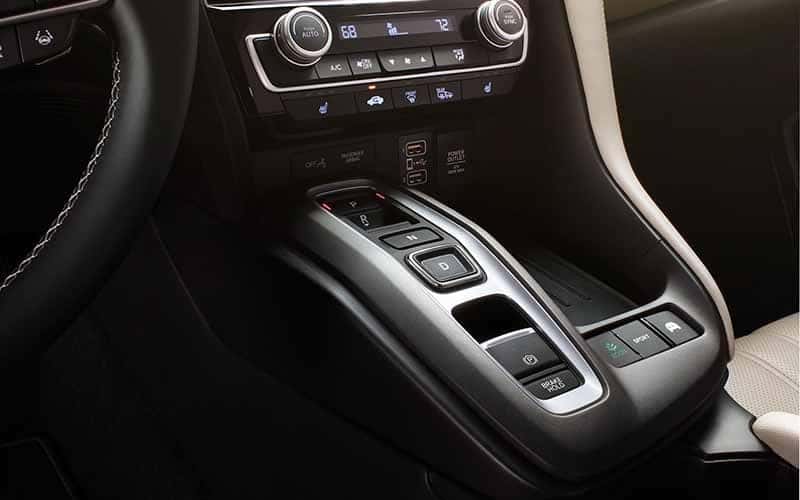 Active Safety Features that Enhance Performance
The Insight includes a long list of active safety features that ensures it's performing at its best, even in inclement weather or less-than-ideal road conditions. And with features that help maintain tractive control and improve braking, drivers of the Insight can tackle the Montana roads all year long.
Vehicle Stability Assist with Traction Control – This system helps stabilize the Insight and prevents oversteering or understeering during turns and curves. It also ensures the Insight maintains good tractive control, even on loose or slippery road surfaces.
Anti-Lock Braking System – This system prevents the brakes from locking up which can cause dangerous skidding on the road.
Electronic Brake Distribution – This system automatically varies the amount of braking pressure applied to each wheel based on factors such as speed, road condition, and driver inputs.
Brake Assist – This system helps bring the Insight to a complete stop more quickly and safely in an emergency braking situation.
LED Daytime Running Lights – These lights ensure that the Insight is clearly visible to other drivers while illuminating the way ahead.
Tire Pressure Monitoring System – This system monitors the pressure in each tire and notifies drivers when one or more becomes deflated and may pose a safety risk.
Other Performance Features
In addition to the active safety features, the Insight includes other factors that contribute to its impressive performance. Hill Start Assist, for instance, allows the Insight to start from a stationary point on a hill and the Eco Assist System helps drivers get the most out of their hybrid. Other performance features include:
Hill Start Assist
Eco Assist System
MacPherson Strut Front Suspension
Multi-Link Rear Suspension
Front and Rear Stabilizer Bar
All Season Tires
16-inch alloy wheels (LX and EX)
17-inch alloy wheels (Touring)