Honda vs. Toyota: The Heated Debate Is Finally Settled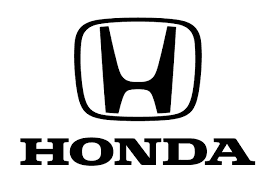 For ages there's been an urge for consumers and auto blogs to compare Honda and Toyota vehicles against one another, as they often have many vehicles that overlap in important areas. With the closeness in price, reliability, and overall safety between the two competitors, it may be difficult to determine which brand is able to provide the best overall value. Well, luckily U.S. News and World Report has put together a comprehensive study that helps end the debate by determining a winner.
What the Study Proves
The study makes it clear that Honda takes the cake in many of the most important aspects of overall vehicle quality, making it the winner of this ongoing debate. The study, conducted by U.S. News, was thoroughly and carefully thought out and consisted of the examination of 12 different areas of each vehicle, from performance to safety and everything in between. Honda proudly took the win in nine of the 12 categories, making it the superior brand in this study. Just a few of the areas where Honda excelled that put it over the top are as follows:
Safety – Honda continues to manage a 9.3 average in safety test ratings, while Toyota's often fluctuate.
Price – One of the more important things for consumers is price. Honda provides affordable vehicles that don't skimp on the amenities, while Toyota offers fewer features or charges more for them, increasing the pricing.
Interiors – Honda vehicles are known to use higher-quality materials and create more consumer-focused designs than Toyota.
Performance – In the performance category, testing found that Honda vehicles have more agile handling and better acceleration than those from Toyota.
Make the Right Choice with Honda
You don't want to settle for a subpar vehicle when there is a great lineup of Honda vehicles to choose from at your local Montana Honda Dealer. Pay us a visit and we'll make sure to find a Honda that fits your personality perfectly. We can also be contacted online if you wish to learn more about the financing process or current offers we may be running. We look forward to seeing you soon!