What is the Honda CPO Program?
Published: 08-16-2023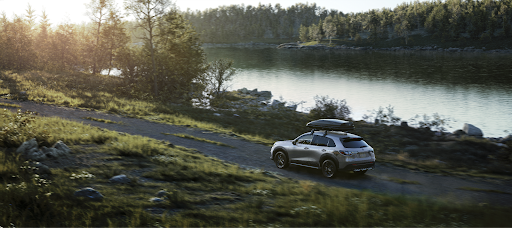 When it comes to purchasing a used car, reliability and peace of mind are some of the most important things to consider. Enter the Honda Certified Pre-Owned (CPO) program —a comprehensive offering that ensures top-notch quality and provides a range of benefits for buyers.
The Honda CPO program is an initiative that gives drivers the opportunity to own high-quality used Honda cars. The program is designed to offer a worry-free buying experience by providing vehicles that meet Honda's stringent standards of excellence. The program is only available for Honda vehicles that are within a specific age and mileage range, ensuring that certified cars are relatively newer and well-maintained.
The Certification Process
To become a Honda Certified Pre-Owned vehicle, a car must undergo a thorough inspection and meet a set of criteria. Honda-trained technicians conduct a 182-point inspection, examining every component to ensure they meet Honda's high standards. This inspection covers the mechanical, electrical, and cosmetic aspects of the vehicle. Only vehicles that pass this evaluation process will then earn Honda CPO certification.
Benefits of Buying a Honda Certified Pre-Owned Car
Extended Warranty: Certified pre-owned Honda vehicles come with a comprehensive limited warranty, offering additional coverage beyond the original factory warranty. This provides buyers with peace of mind and protection against potential repair costs.
Roadside Assistance: Honda CPO vehicles benefit from 24/7 roadside assistance for the duration of the limited warranty. Whether you encounter a flat tire, require a jump-start, or need towing, help is just a phone call away.
Vehicle History Report: Each Honda CPO car comes with a detailed vehicle history report, providing transparency about its past ownership, service records, and accident history. This empowers buyers to make informed decisions and ensures transparency throughout the buying process.
Competitive Financing Options: Honda's CPO program often includes attractive financing options, making it easier for buyers to acquire their desired Honda vehicle. These financing options may feature lower interest rates and flexible terms, helping buyers make their dream of owning a Honda car a reality.
Exchange Privilege: In the event that you are not completely satisfied with your Honda CPO purchase, the program includes a limited exchange policy. This policy allows you to exchange the vehicle for another Honda CPO vehicle of equal or lesser value within a specified timeframe.
Visit Montana Honda Dealers to Learn More
The Honda CPO program provides an exceptional opportunity for buyers to own a reliable and high-quality used Honda vehicle. Through a rigorous certification process, comprehensive warranty coverage, roadside assistance, and competitive financing options, the program ensures that buyers can enjoy their Honda CPO car with confidence.
If you're in the market for a used car, the Honda CPO program should be at the top of your list, offering the peace of mind and reliability that come with owning a certified Honda vehicle. Stop into your nearest Montana Honda Dealers to learn more today.